Took a little extended weekend to the coast. That's kind of a neat perk of Michigan, you're always less than an hour from a pretty spiffy beach. Well, downriver isn't exactly pristine rurality but still.

Southaven sits about an hour north of the Indiana border on Lake Michigan, has more loyalty to Chicago and their old money than the D, and definitely is the living embodiment of a summer resort town. A walkable downtown that's got a healthy crop of fine eats, striking distance of art colonies and hardwood fruit orchards and plenty of family charm. Too bad it barely got over 68 degrees the whole time.


Jack somehow managed to stay awake for the entire three hour trip to our destination. Not the best result but he can handle a couple hours before he gets real punchy. Grabbed some Panchero's in Kzoo along the way. I like Panchero's as a cheaper, tastier alternative to the corporate Xtreme feel of Chipotle.

We returned to a Bed and Breakfast we used last year. Nice, 150 year old lodge run by an eccentric feminist painter and her younger Colombian husband, Alberto. Literally across the street from the beach and full of character.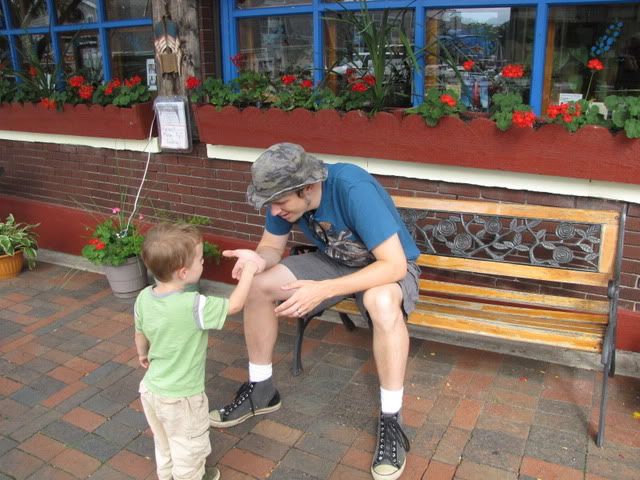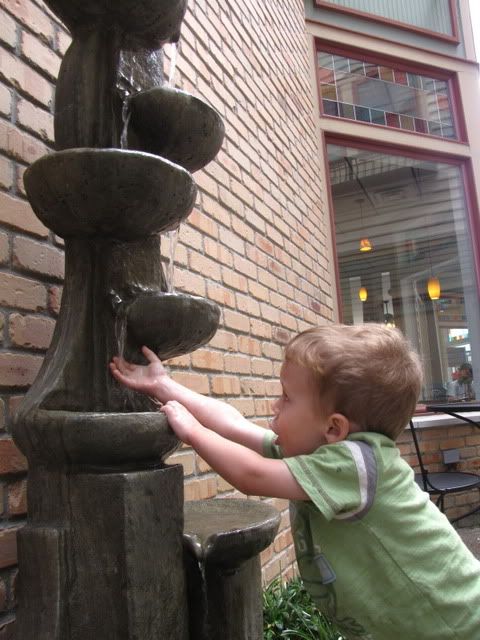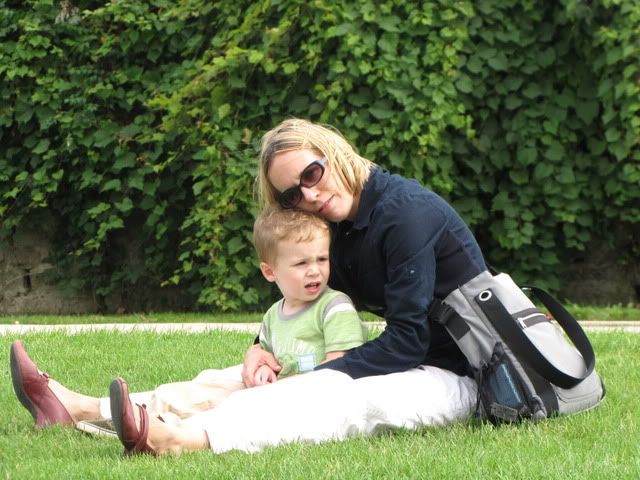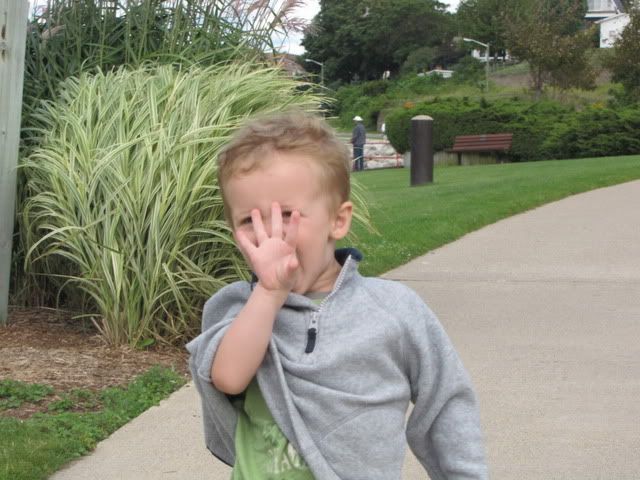 We blew the evening wandering the downtown and out to the breakwater where the remnants of a loose storm system were blowing in. Quite baroque in feel, I wondered how much of the tides and Lake Jack remembered from last year.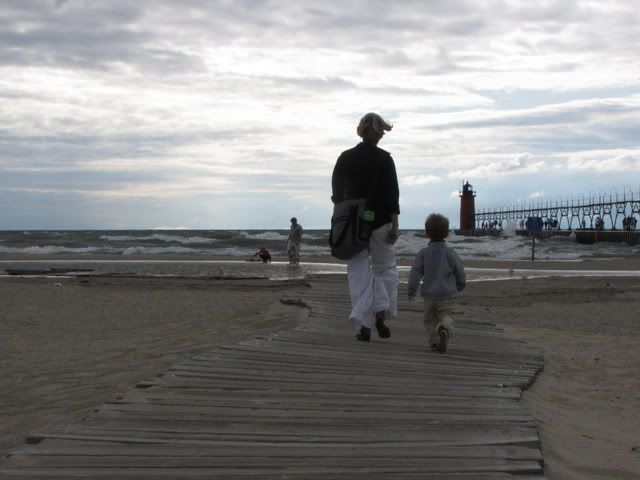 Jack wound down as we slipped into a local family Italian joint, then found a second wind to suddenly polish off a whole plate of spaghetti. I opted for the house lasagne and a homemade Italian soda, neither of which really impressed me, but filling. Horrid service was a product of unintentional negligence and structure.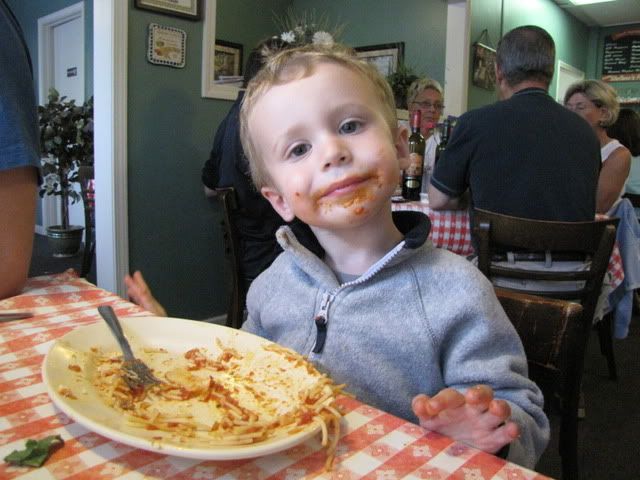 Saturday morning starts with 'Alberto's Breakfast': Yogurt parfait, hardboiled eggs, banana bread, fresh fruit and coffee. Top notch stuff, Jack can't seem to get enough eggs.

Slipped up the coast to Saugatuck for the day, a bigger, ritzier town known for it's gay-friendly, French-influenced art culture. Rained on and off all day as we dinked around. Found a puppet show and I was all Hell Yeah before it turned out to be ten bucks a head. I'd rather talk to my own sock in the face of those prices.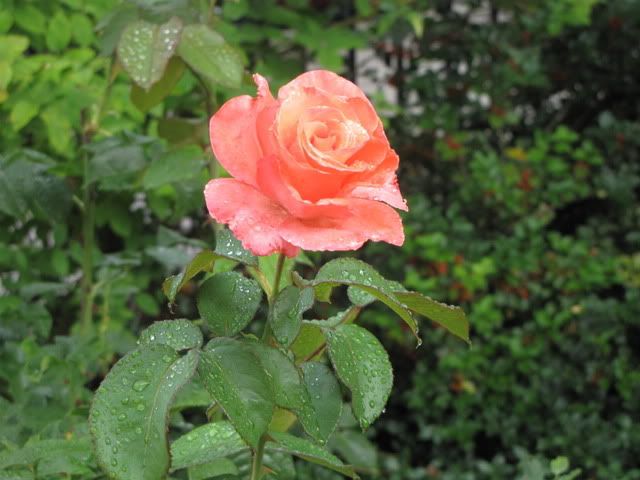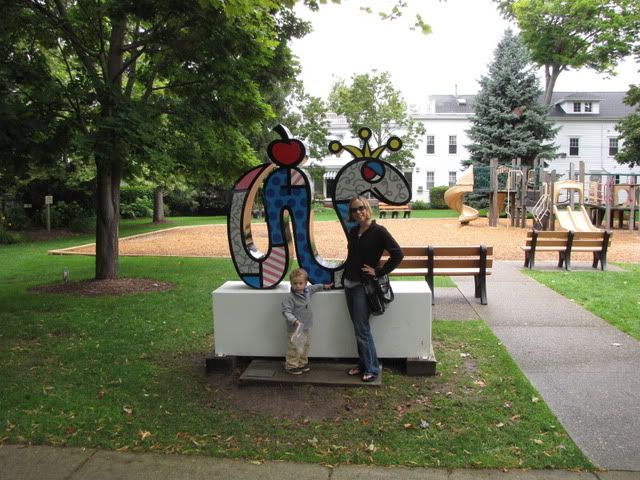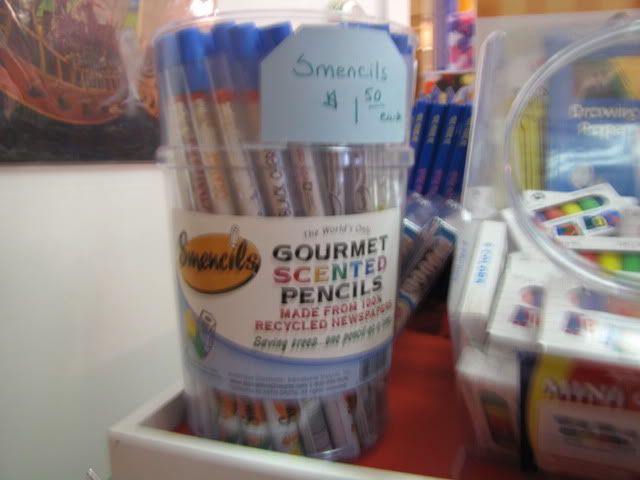 Smencils. Perhaps I bag on a lot of food and the horrible exploitation of the word 'gourmet', but throw me a bone here.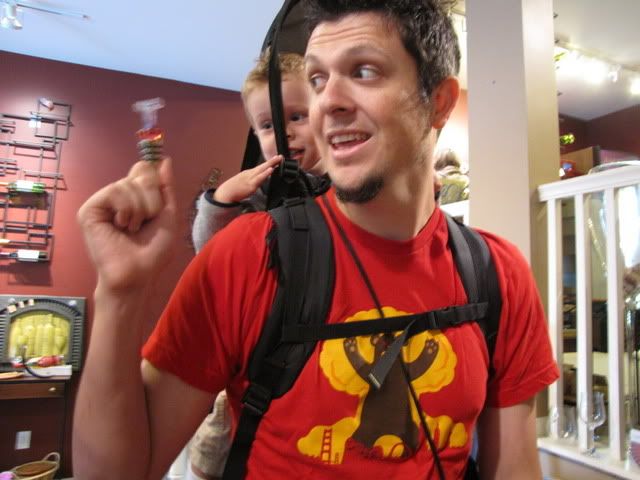 You know it's a highbrow vacation when you practice your phonetics in a wine shop.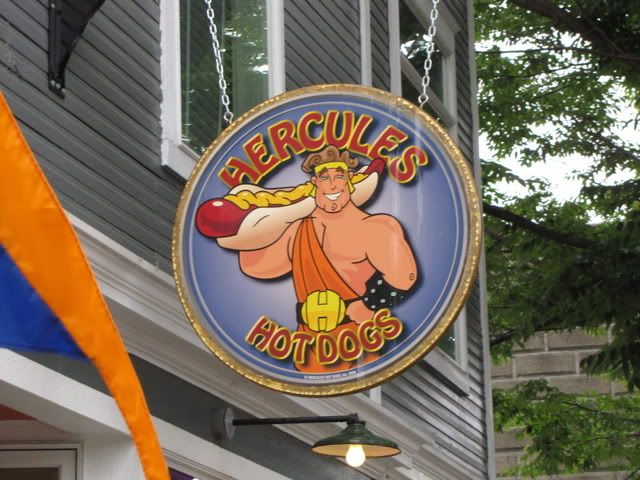 Hey, I know we're all supercool with gay people here in Saugatuck, but Come on.

Decide to have lunch in Douglas, Saugatuck's burgeoning sister town on the other side of the Kzoo river. We had planned on going to the local hipster sandwich shop but ran into a thirty minute wait and some annoying waitstaff. Bailed across the street to the Wild Dog Grille offering Neo American food with decor that seemed to say 'African Studies Professor'. Nice gazpacho, though I didn't care for how they presented sour cream on top. Fantastic tilapia tacos and a forgettable if quaffable house beer.

Took a power nap back in Southaven and tried to brave the beach. This shot here was snapped in our five minute stay, as a rogue wave conspired with another and was able to set a new standard for high tide. No one was dragged out to sea, but it did kill the mood. Note to self: deal with conflict of securing video camera before first born son when imminent flood was upon you later. At least he's waterproof.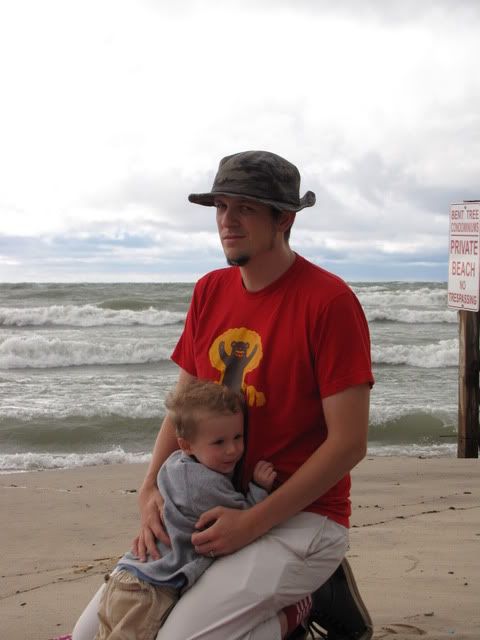 My attractive graphic designer wife wasn't really up for anything substantive, so I was free to drag us into The Thirsty Perch for some fried local fish. Awesome perch, though I imagine if you beer batter just about anything you're liable to get ahead in the gustatory games. Fun apricot flavored beer which was carefully balanced to not taste like a cross between a floral bouquet and a smencil. You know what I mean.

Wandered more through town and ended up at a very quiet coffee shop and took in the harbor. Got a real twinge of nostalgia for college sitting there with my attractive graphic designer wife at a coffee shop heading towards 10pm. It was a nice treat to have Jack up that late, too. Breaking the rules for vacation actually means something when you are diligent about them elsewhere.

Decided we hadn't been punished enough Sunday morning and went back out to the beach after breakfast. Jack enjoyed having a sandbox about a million percent bigger than the one back home.

We decided to thrust a 300 dollar camera into his hands to see what he could do. This was his third shot.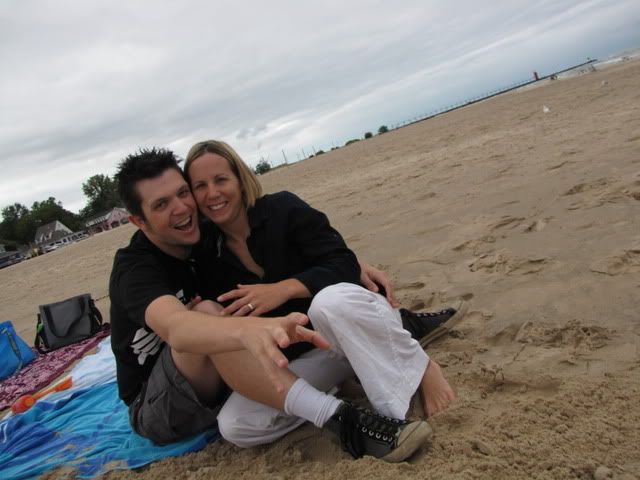 Holy crap, I never smile like that for the camera. That's parental love coming right through your screen.

Found a funky PF Changesque (read: super-Americanized) Mexican analog joint called Su Casa for lunch. Great service, solid food, awesome guacamole. Since we hadn't punished ourselves enough, chocolate and coconut gelato for dessert.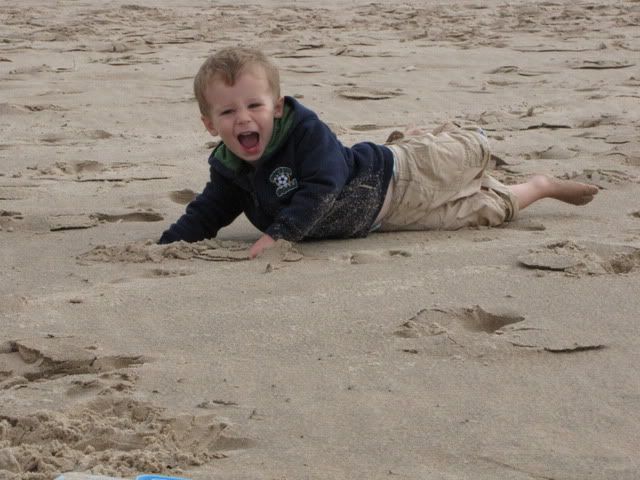 I think he had a real good time.